Raw Materials
Solid raw materials are stored in an allocated area with its own loading/unloading dock. Once materials are received from a supplier they are checked for quality before being processed through the plant. Any rejected raw materials will be isolated from the remaining stocks and kept in a locked area for disposal, or return back to the supplier.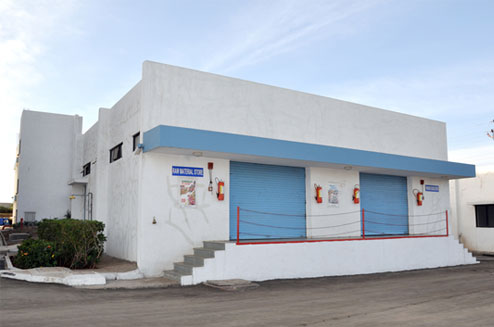 Unloading bays for the Solid Raw Material department.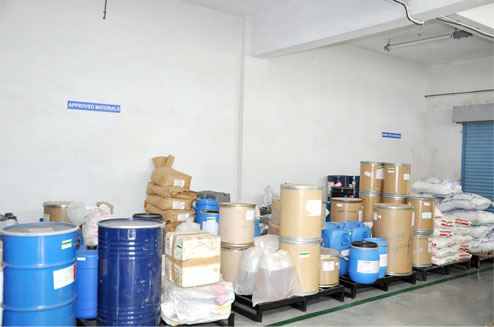 Approved Raw materials are stored separately within marked bays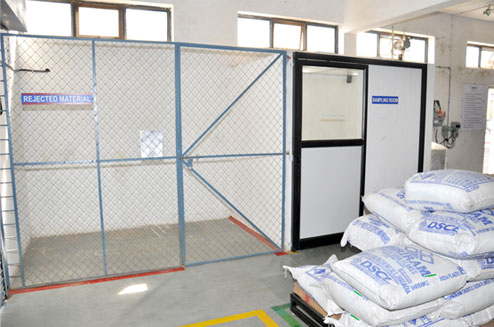 Section of the Raw material stores where rejected raw materials are stored. This section is locked preventing misuse of reject raw materials.
Top