Analytical Support
Custom synthesis at Vadivarhe is developed to meet the customer needs, be it as a laboratory scale-up, commercial scale-up, or at the post-commercialization stage.
Analytical Equipment
We at VSCL, believe that great quality is only achieved by working with leaders – be it raw material suppliers, equipment manufacturers, or even our lab technicians and chemical engineers – we will always invest in resources that will provide our customers high value. To support our skilled and well-trained team, we have insisted on providing them with the best-in-class equipment:
HPLC
GC
UV Spectrophotometer
FTIR
Refractor meter
Polari meter
Viscometer
VSCL offers its comprehensive services along with a promise of quality and consistency. These are made available at the highest speed and lowest cost to drive customer benefits.
The Team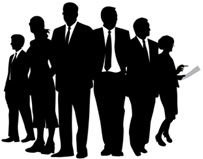 VSCL ensures that the R & D centre is fully staffed by a highly qualified and experienced team. Trained in chemical research, analytical development, safety-health environment, regulatory requirements, engineering & IT, quality assurance, and IPF among other capabilities. This team is more than able to provide customers comprehensive and complete technical support. Complementing them are qualified and trained chemists, quality control and assurance personnel, creating a well-rounded and highly capable service & quality delivery apparatus.